Sell your land, lot, home or cabin near Seligman?
The experience, dedication and strong communication you'll receive here will help ensure the successful and profitable sale of your land, lot, home or cabin:
The Local Advantage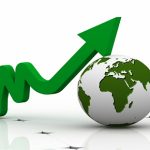 The Local Advantage- Take advantage of a broad spectrum of technologies and tools to support the sale of your home from start to close. This website is an example of the focus on getting your land, lot, home or cabin sold at the best possible price.
Internet Advertising
Since the lion's share of land, lot, home or cabin buyers starts their search on the internet, top placement on search engines is essential. You'll gain access to placement on Google, Yahoo, Bing, and other websites. This will maximize your exposure and bring a large number of potential buyers to view information about your home.
Email Campaigns
It's important to "work the network." We can work together to identify the right people to target your land, lot, home or cabin and get in touch with them by email to drive excitement and interest.
Personal Touch
Of course, technology alone won't sell your land, lot, home or cabin. Face-to-face interaction provides the advantage to sell your land, lot, home or cabin and you won't have to worry about a thing. The details will be handled with care and constant communication, to ensure the marketing and sale of your home go smoothly.
John believes in taking a lot of pictures and in using them to show off land, lots, homes or cabins that he has listed. See John Mosier's Virtual Tours for examples of his work. John has also implemented Google Maps to show off remote properties that do not have street addresses.  See his Seligman Map page or his Shadow Rock Ranch Map for examples of this work. If you like the maps, please contact me and I will share what I know and what we have done. John's listings can be seen at Prescott'sLandMan.com.
If you are a Buyer, use John's website search at Buy or Sell in Prescott.com.
John is a listing MARKETING specialist. He spends much of his time producing advertising materials to promote your listing. He takes many photographs and produces a virtual tour for each listing. He also maintains several of his own websites. These include
John spends as much time as necessary to show each listing as long as necessary and to suit the schedule of potential Buyers. In remote areas he uses GPS and high technology tools to promote each listing and to help potential Buyers find the right property and see the property corners and to understand the details that are necessary to make a buying decision.
When you list your property with John Mosier, the listing information gets SYNDICATED far and wide. The diagram at the right shows just a small sample of where the information is sent. Each of these websites are frequented by potential Buyers and we get many leads from these. You want your home presented to the largest base of potential buyers as possible in order to get it SOLD soon and at the best possible price.
John has an account with TourFactory.com and has unlimited tours and excellent operations and marketing exposure on that website.
See John's Tour inventory here.
John is also using QR codes to help Buyers who may have smartphones and tablets to gain quick access to his listings and virtual tours. Here is the QR code that connects to John's Tour Factory inventory.
To find out more about selling your home, click here